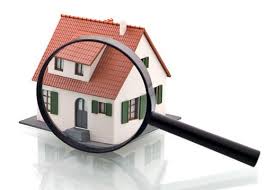 Building Inspection Perth WA is a company that has decades of collective experience in conducting inspections of any structure. We have a team of professionals, with numerous inspections under their belt and updated licenses and certifications.
Whatever the building, whether it's residential or commercial, we can provide you the peace of mind that comes with knowing what the flaws are and how to fix them.
If you are planning to buy or sell a property, a report from a building inspector can help. You can use it to negotiate for price whether lowering it (if you're the seller) or justifying a high asking price (for the buyer).
Our inspections will also point out any flaws in the structure, such as problem areas caused by water damage, asbestos lining that needs to be contained and removed, or indications that there are termites or other pests in the structure.
At the very least, a building inspection can help give you a better idea of what's good and what's bad about your home, building, or facility. This kind of peace of mind you can't get anywhere else.
Building Inspection Perth WA conducts a comprehensive look into your prospective property. We welcome you joining us so you can get a closer view and answer your questions.
Our building inspector will be happy to help you understand why something is wrong and how bad it is, so your picture is much more detailed and accurate.
Our team can conduct a building inspection to check if your existing structure or under-construction home is up to the standards set by the Perth building code and national regulations.
Our experts will come in and check everything out, so by the time things settle, the report will reassure you that everything is up to legally-mandated standards.
Building Inspection Perth WA can conduct surveys and inspections such as:
Pest and termite inspections
Electrical and plumbing checks
Residential inspections
Commercial structure inspections
Special Purpose inspections
Even if you don't join us, we will always provide you a detailed report on our findings within 24 to 36 hours after the inspection. This way, you know the information is fresh in the inspector's mind and as accurate as possible. Time is valuable for you, and getting a report fast helps you make a decision on the deal quickly.
As a bonus, if we do find defects that need immediate renovation or repair, we're open to referring you to professionals who can handle that.
Building Inspections Perth WA will only refer you to businesses that are as professional and reliable as we are, so you can feel safe in trusting who we recommend handling your termite problem or dispose of the asbestos in your walls.
Our office is in the heart of Perth, so we provide our service to anyone in the metropolitan Perth area. However, we also service any location in Western Australia. Scheduling a meeting and inspection with us is easy, and we go out of our way to make our building inspection convenient.
Call us now and have us look at your property we guarantee you won't regret your decision!